This morning's preview at Intermot created an enormous amount of interest with thousands of people staring in awe of the mighty Supercharged Ninja that has over 50 horsepower more than a MotoGP bike!! The internet has been buzzing with rumours and teaser videos for weeks.
Now at Intermot Kawasaki turned the rumours into fact. Whilst we will have to continue to wait for further news of the road legal Ninja H2 model, the "Closed Course Only" Ninja H2R is now on public display and the awesome looks are matched by equally amazing performance figures.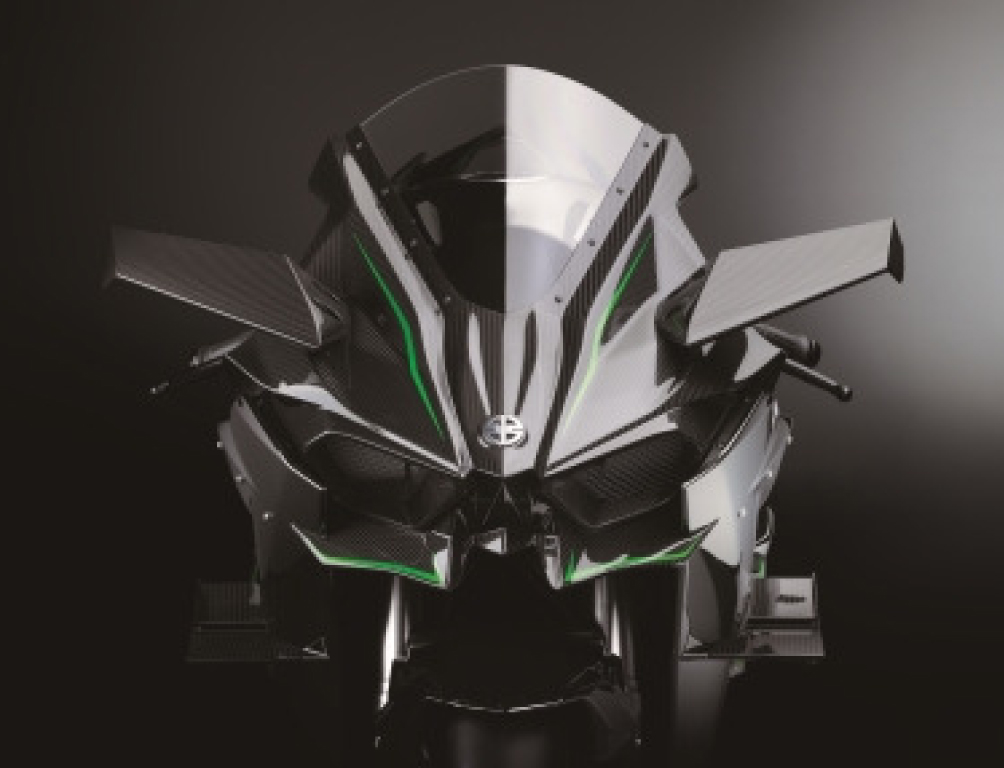 A simple check through the specifications reveals a new trellis style chassis, single sided swinging arm, carbon fibre bodywork and air ducts, numerous electronic rider aids, an outrageous slash cut megaphone titanium exhaust and even specially adapted inner wheel rim surfaces to counter tyre creep under extreme acceleration...did we mention acceleration?
This is being billed as the fastest accelerating motorcycle available with an engine utilising an integral Supercharger developed entirely in house at KHI with a power output in the region of 300PS...yes 300PS for the Ninja H2R!!
The Ninja H2R will be a very rare beast indeed – a machine hand built for enthusiasts and people who know and appreciate quality in terms of technology and craftsmanship. Pricing is still under embargo but let's be clear, this isn't a standard purchase. Production of this piece of motorcycling history will be limited and machines will be allocated on a simple first come first served basis.
This is no ordinary motorcycle for no ordinary rider. Many will want a Ninja H2R but few will ever own and ride one. As a Kawasaki icon it resides in the same house as the original H2 of 1972 as an epoch making machine. For more information please contact our sales team on 01923 221125 or email us at sales@motorcyclesdirect.co.uk.